4th Street Veterinary Hospital Tour
4th Street Pet Hospital offers state-of-the-art veterinary medical treatment.
All of our equipment is brand new and set up just like a human hospital.
Lobby
You will find that our lobby is designed to be very comfortable for you and your pets. We understand that a visit to a veterinary hospital can be stressful, and therefore have created a living room style environment.
We find that both clients and pets really enjoy this, and feel at ease at 4th Street Pet Hospital. For your convenience, we have a complete coffee and tea bar, Wifi, and a laptop for Web surfing.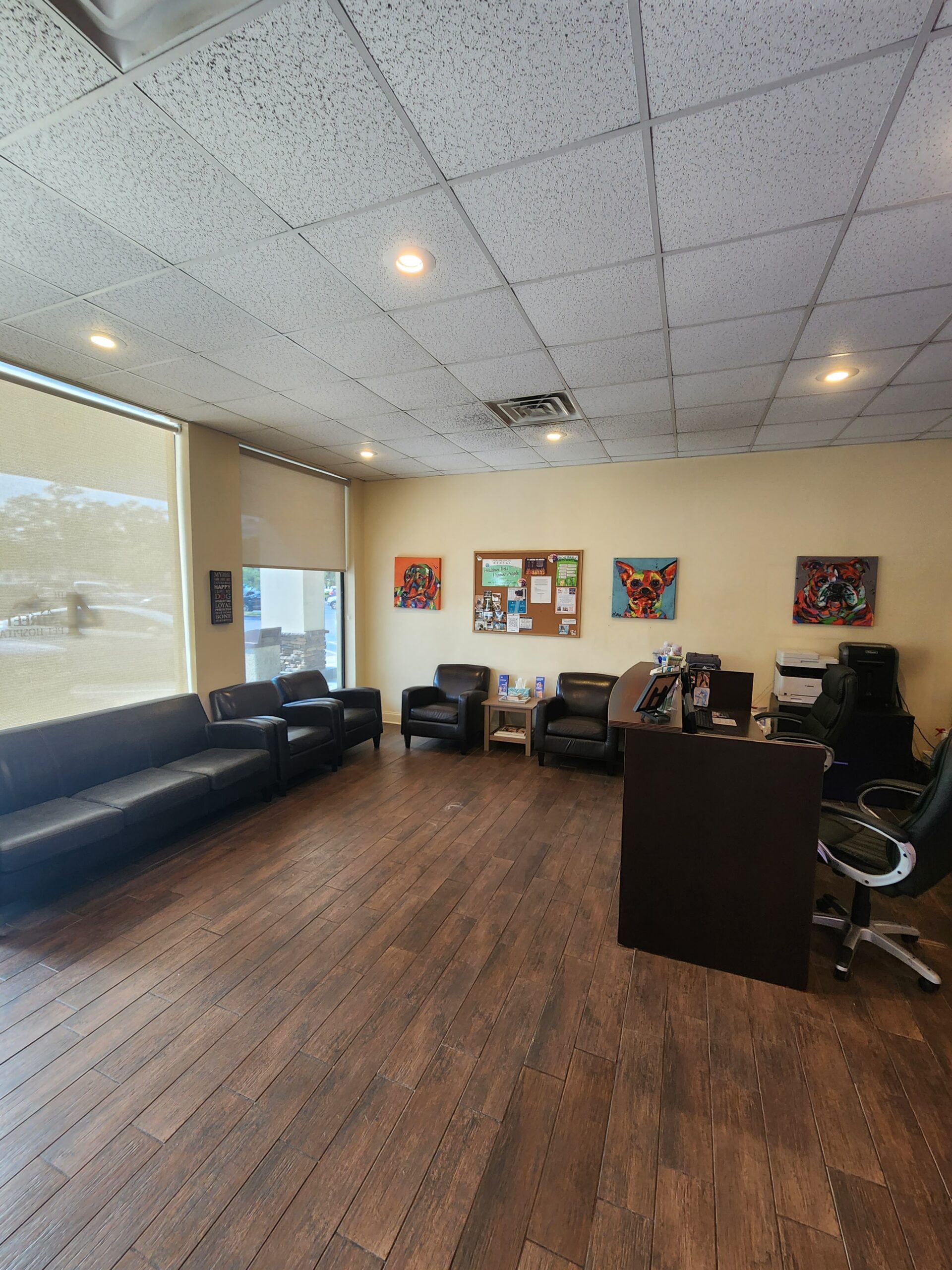 Diagnostic Laboratory
Our comprehensive lab equipment allows us to do most diagnostic testing on site; which is very beneficial as we normally get results within minutes. This further allows us to start treatment much sooner than many other veterinary hospitals. In most cases, we can get the results of the test and begin treatment while you are in the hospital with your pet.
Surgery
Our surgery room is equipped with a heated table for your pet's comfort and all of our surgery equipment is specifically designed for use with dogs and cats.
We use Sevoflurane as our anesthetic gas, as it is the newest and most improved anesthetic gas available for veterinary surgery.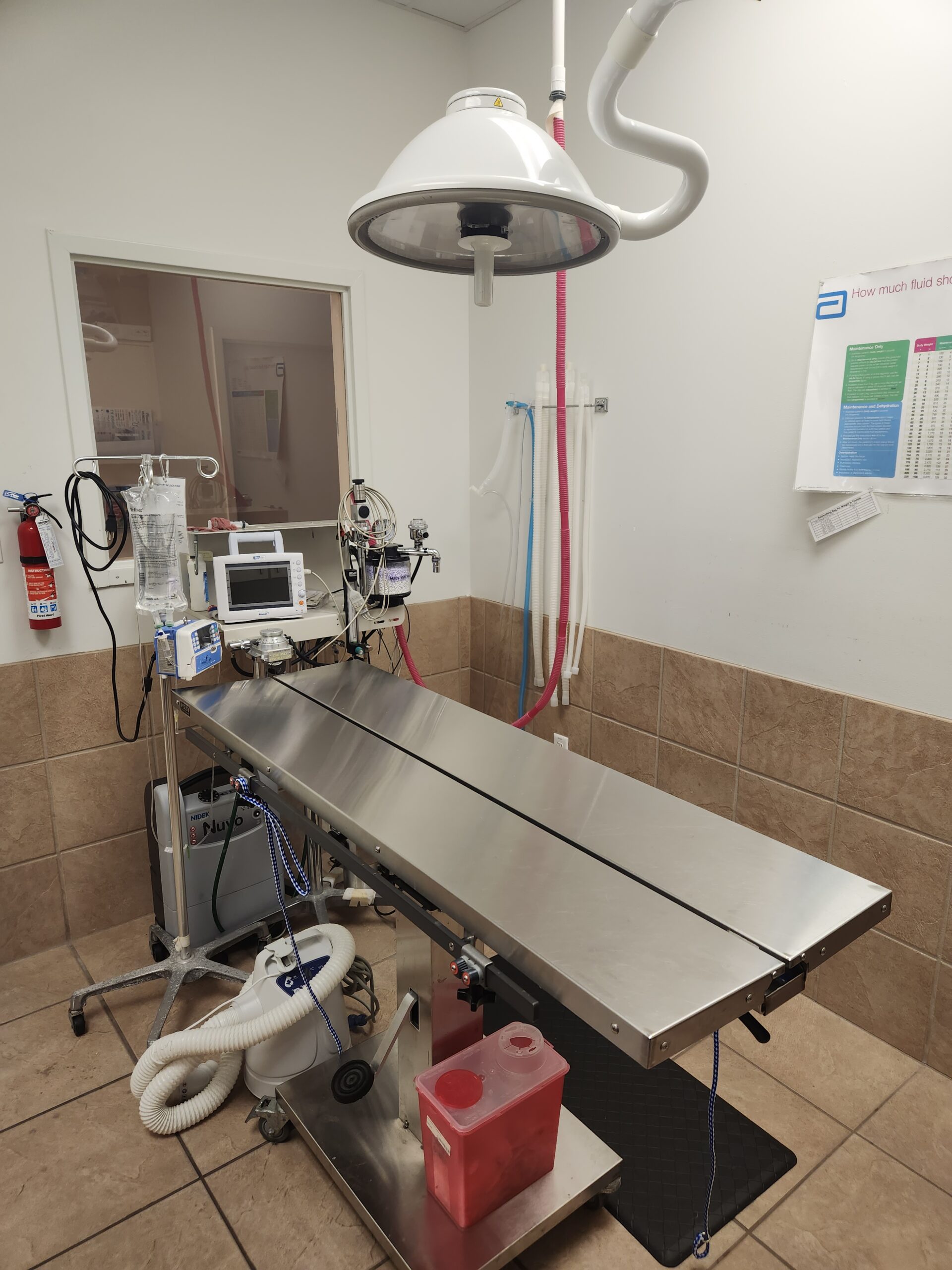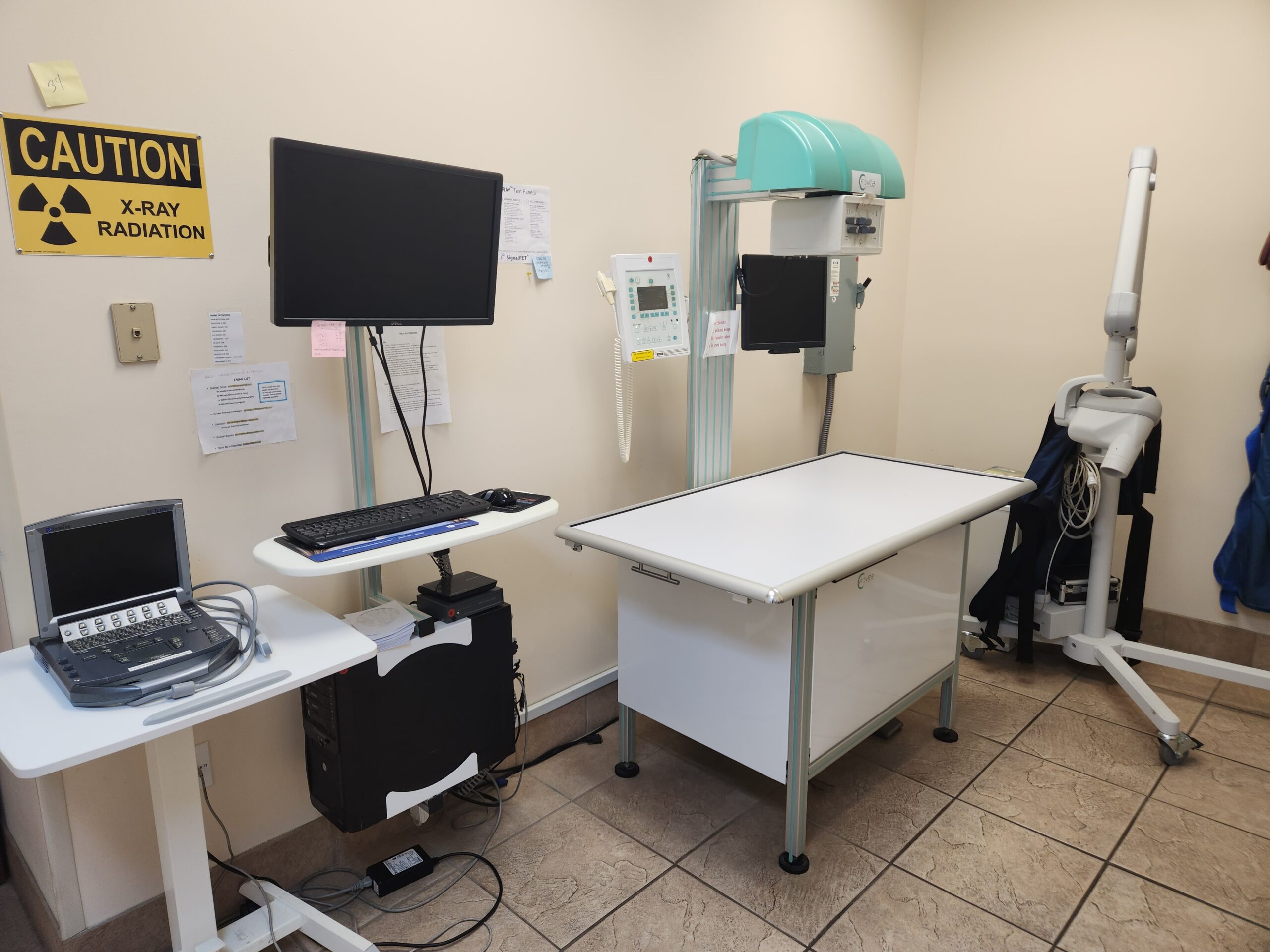 Radiology
We also offer digital Radiographs as they are the latest proven technology in veterinary radiology. This technology allows us to place your pet on the table and produce a digital x-ray imagine within 2-6 seconds
Unlike traditional and older systems that require developing x-ray film (like an old fashion camera), a digital system shows the image almost immediately. If the first image is either not clear enough or insufficient by itself to make a diagnosis, several additional images can be taken within a period of 60 to 90 seconds.
With an older style x-ray table, the pet may have to be placed on the table a few times in order to get a clear image. Our x-ray system produces images which are almost unbelievable, and the system's many beneficial features include allowing the doctor to zoom in on a problem area. This is a feature also common to digital cameras.
Dentistry
Just as you need to see your dentist regularly to have your teeth scaled and polished, your dog and cat needs to have their teeth taken care of on a regular basis. While home brushing of your pet's teeth will substantially lengthen the time in-between office cleanings, we strongly recommend periodic evaluations of their teeth.
We use dental equipment specifically designed to take digital radiographs of your pet's teeth and to clean and polish them. You will be amazed at how much more your pet will enjoy their food after we clean their teeth. Additionally, you will help them to avoid many medical conditions that can arise from neglected or diseased teeth.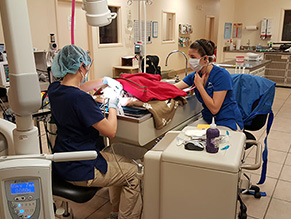 Want to see our state-of-art veterinary medical
equipment? We would love to show our clients, what goes
on behind our treatment doors.